RECRUITMENT SERVICE
人材サービス

Our company operates a temporary staffing service(人材サービス)
and provides support that connects job seekers looking for work
with companies looking for human resources.
We also have temporary work available, so if you would like to
become a contract employee or full-time employee in the future,
please feel free to contact us.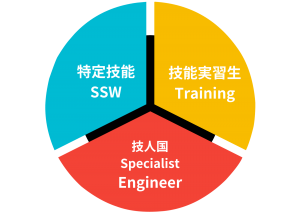 ---
Company Name
Sushila株式会社
Address
〒365-0055
埼玉県鴻巣市栄町 2番2号安祥店舗2F
Established
2017-06-13
Representative
Representative Director Thokar Lama Surendra
Permission
Worker dispatch business 1130-1678
Paid employment placement business 11-ユ-301182
Registration support organization registration number 22-006903
CONTACT
Please feel free to contact us.
☎︎ 048 580 5018
Reception hours 9:00-18:00 (Everyday)